Robotique Gagner en productivité
Choix de solutions robotisées permettant d'optimiser et de gagner en productivité.
BDM développe de nombreuses fonctions automatisées par l'intégration de robots multi-axes.
Grande flexibilité et évolutivité des solutions,
Réduction des tâches pénibles pour l'opérateur,
Vision optique pour identification et préhension autonome des accessoires,
Pose robotisée d'accessoires sur panneaux et profilés,
Préhenseurs à ventouses magnétiques, à pince, ou sur mesure,
Nombreuses applications en complément de nos solutions de débit usinage,
Solutions avec pluieurs robots afin d'optimiser les temps masqués.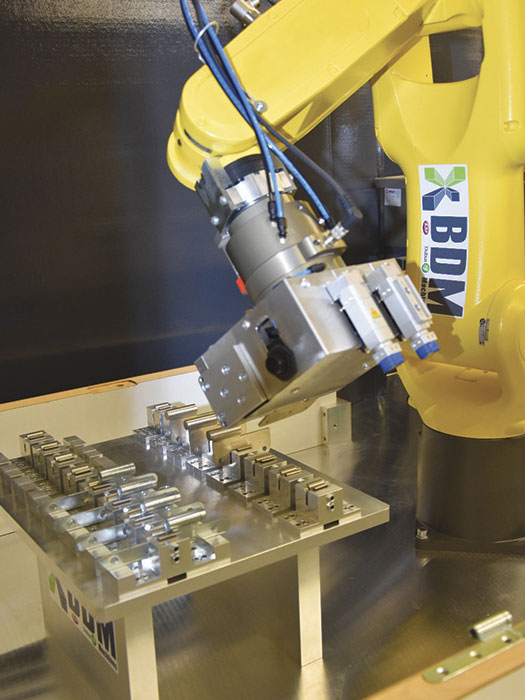 No Results Found
The page you requested could not be found. Try refining your search, or use the navigation above to locate the post.