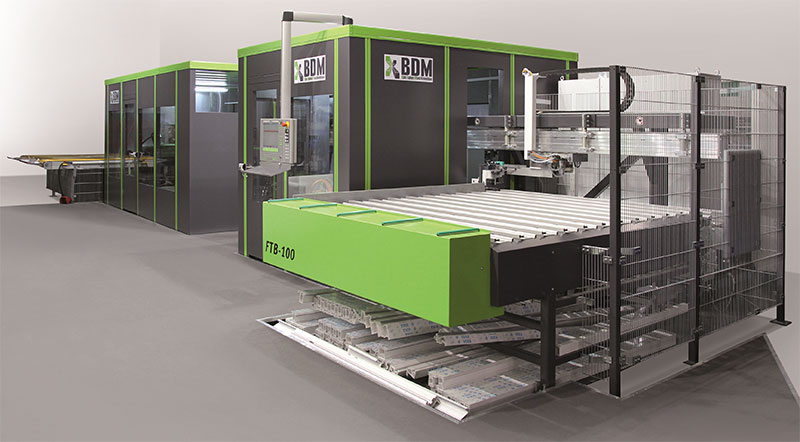 Joineries

Doors
FTB
Cutting and machining centre for PVC profiles
Our FTB center allows to carry out all cutting and machining operations on PVC profiles used in the manufacture of windows and doors
FTB is built from numerous stations and options ensuring the machine that ideally meets the highest requirements for automation and performance.
Our FTB MAX center allows high-efficiency production while taking into account all the specificities of our customers. Ease of use and robustness of the machine ensures high production reliability and flexibility.
This center meets all your needs in terms of functionality, performance, accuracy, operational safety and availability.
A modular concepts includin
Stations for the following operations :

Cutting, machining, milling, drilling, counter-profiling…

Additional stations and modules to design your machine, to meet your requirements:

Automatic reinforcement cutting and insertion
Automatic reinforcement screwing station
2 or 3 axis stations for processing of reinforcements
V notching module
Seal groove recess milling
Automatic laser marking to parts
Automatic strike plates fitting module
Automatic off-loading and sorting in compartmented racks
Production capacity depending on machine configuration